Back-Up Care Service Added to Total Rewards Program
A partnership with Bright Horizons now provides Duke University Health System team members access to a network of high-quality childcare centers and in-home care providers to offer temporary care when there is a disruption in regular care arrangements.
Duke University Health System team members can access up to 10 annual days of back-up care at subsidized rates once their Bright Horizons profile is created.
Reservations can be made up to 60 days in advance or the same day care is needed.
Center-based care is $15 per child/day or $25 per family/day.
A day of in-home care is a minimum of 4 hours up to a maximum of 10 hours of care.
In home care for both children and adults is $6 per hour.
One in-home caregiver can care for up to three care recipients.
Rely on back-up care when:
Your child's school is closed for inclement weather, break, or holiday
Your stay-at-home spouse has a doctor appointment and needs additional support
Your regular daycare is closed and you need an in-home care provider
Your child is mildly ill and you are working from home
Mom or dad's regular caregiver is unavailable or on vacation
Your adult loved one is recovering from a scheduled surgery and needs help in their home anywhere in the U.S
Learn more about this new service by reading the frequently asked questions.
Supporting Parents with Young Children
As a new mom, Shelby was thankful to learn about the Duke Childcare Partnership, a benefit that provides team members priority placement—and in some instances waived fees—at quality child care centers in the area. Having access to this benefit has given Shelby peace of mind knowing her daughter is at one of the best child care facilities as Shelby rejoined Duke Health after maternity leave.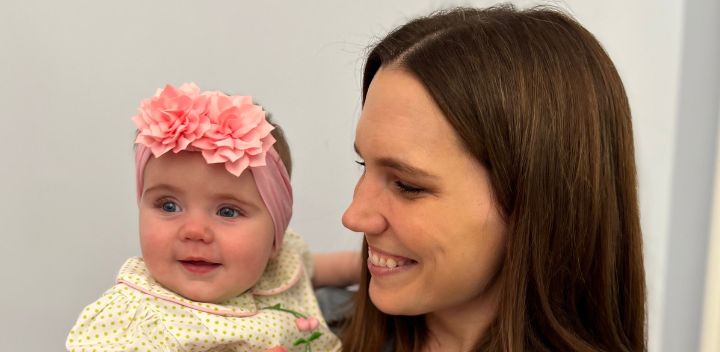 Recently Viewed Jobs
You don't have recently reviewed jobs yet.