Join Duke Health as a Primary and Urgent Care Physician
At Duke Health, we're inspired by a compassionate commitment to advance health together. This commitment allows us to pioneer innovative progress and work together to improve community health in the Triangle and beyond. But, most importantly, this commitment guides us as providers of outstanding care to patients, their loved ones, and each other.

As a physician at Duke Primary and Urgent Care, you'll be supported by an interdisciplinary team that includes physician assistants, nurses, medical assistants, behavioral health and diabetes specialists, pharmacists, and social workers. Together, you have the opportunity to deliver comprehensive, patient-centered care with the support to pursue your interests in innovative health models, research, population health, education, and more.
48+
Primary and Urgent Care Practices
850K +
Patient Encounters (FY23)
Incentives and Benefits Designed for You
Guaranteed Base Salary and Incentive for First Year: At Duke Primary Care, we provide an additional layer of financial support during a physician's first year of employment. In the subsequent years of your career, you will be eligible to participate in a compensation incentive plan.
Public Service Loan Forgiveness Qualification: Because Duke Primary and Urgent Care is part of Duke Health, a non-profit organization, Duke Primary and Urgent Care physicians are eligible to participate in the Federal Public Service Loan Forgiveness Program.
Continued Medical Education: Up to $3,000 and one week paid time off is provided to physicians seeking continuing education opportunities.
Nurse Triage On-Call: All Duke Primary and Urgent Care locations offer additional clinical support to physicians through after-hours, on-call triage services.
Children's Tuition Benefit: Eligible physicians can be reimbursed for children's tuition cost.
Malpractice/Tail Coverage: Duke Primary and Urgent Care provides physicians malpractice/tail coverage under Duke Health's professional liability insurance.
Mentorship Opportunities: Physicians have the opportunity to expand their passion for teaching and mentorship to support advanced practice providers, residents, and medical students.
Review a more extensive summary of benefits and incentives available to Duke Primary and Urgent Care physicians.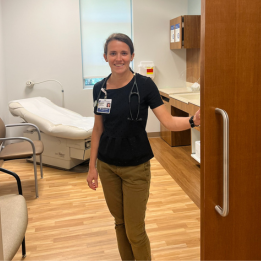 Duke is committed to mentorship and growth of its team, of which I am living proof. I was supported by the many clinicians at Duke Primary Care in Oxford while I was a medical assistant. Thanks to the support of the team at DPC Oxford, I learned a lot and was accepted to Duke PA School and attended from 2019-2021. Everyone remains supportive as I return and begin practicing as a PA.
Liza Rasmussen, MHSc, PA-C
Physician AssistantWith Duke since 2017-2019, 2023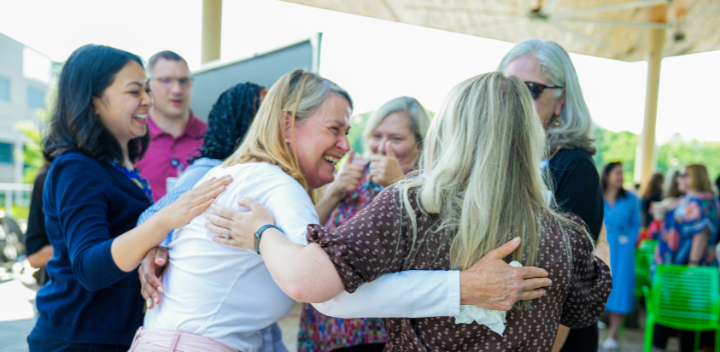 Explore Physician Opportunities
Contact a Duke Primary and Urgent Care recruiter to discuss available physician opportunities, benefits and incentives designed for you, and the ways you can play a role in advancing health.
Recently Viewed Jobs
You don't have recently reviewed jobs yet.