When Magdalena Sanchez Garcia, pharmacy technician II at Duke Raleigh Hospital, began taking courses at Wake Technical Community College, she knew she wanted to help people, but wasn't sure what that would look like.
With her goal of caring for people in mind, she landed in the pharmacy technician program — and as she began her clinical rotations at Duke Raleigh Hospital, she quickly found that Duke Health was the place where she wanted to answer her calling to care.
"When I first started as a student at Duke Raleigh Hospital, I fell in love with the place in general," said Magdalena. "I thought the pharmacy team was extremely warm and welcoming. Anywhere I went, everyone said 'hi' to me, regardless of if they knew me personally or not. The whole environment was very welcoming."
Following her clinical rotations and completing her degree, Magdalena accepted a part-time position at Duke Raleigh Hospital — and shortly after, transitioned into a full-time role with the inpatient pharmacy team.
Over time, Magdalena uncovered development opportunities and expanded her experience as a new pharmacy technician, particularly in different pharmacy areas.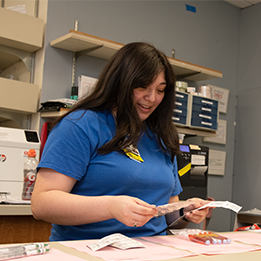 When I first started, I started part time and I was just a technician in the main pharmacy. Now, two to three years later, I'm a full-time technician and I have been able to work in every other position that the pharmacies have to offer.
Magdalena Sanchez Garcia
Pharmacy Technician II, Duke Raleigh HospitalWith Duke since 2020
As Magdalena continued expanding her experience, she decided to also expand her knowledge. Magdalena recently began earning her bachelor's degree in clinical research part time, taking advantage of the Duke Employee Tuition Assistance Program. The program offers up to $5,250 per calendar year for full-time team members with at least six months of continuous full-time service.
Magdalena found the backing from leaders that she needed to pursue her educational goals, including flexibility for coursework.
"I've had a tremendous blessing to know that my supervisors and directors are very supportive of my career journey," said Magdalena. "They've been nothing but supportive with my scheduling. If I need a day off with short notice, that's always been something they can resolve pretty quickly."
Even through personal challenges, Magdalena found the unwavering support she needed from her fellow team members across Duke Raleigh Hospital.
"When I first started at Duke Health, I was going through a particularly difficult time in my life. I was able to overcome that much quicker than I anticipated because of all the support and diversity that is here at Duke Health — and the energy that Duke Health brings to the table," said Magdalena. "I feel extremely grateful for this place."
Looking back on her career so far at Duke Health, Magdalena points to the culture of support that's helped her — and her fellow team members — answer her calling to care and truly advance.
"I think that all of us, as Duke Health, we see and support each other," said Magdalena.
Find unwavering support at Duke Health, both on and off the clock
Like Magdalena, team members all across Duke Health are backed by programs, fellow team members, and leaders — both on and off the clock.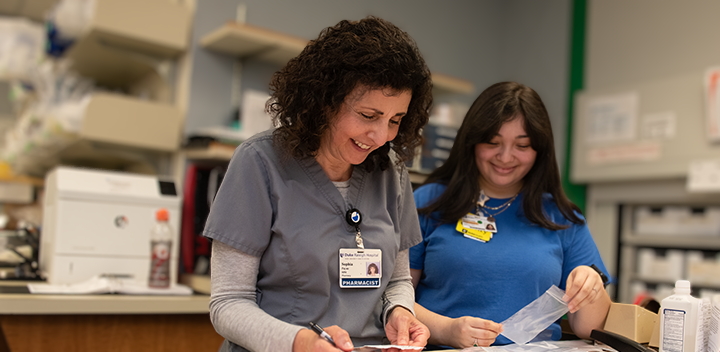 Recently Viewed Jobs
You don't have recently reviewed jobs yet.