Associate Patient Safety Officer - DUHS - Duke Quality Network
HEALTH SYSTEM
Full Time
Durham, North Carolina
Requisition Number: 228871
DUKE UNIVERSITY HEALTH SYSTEM
Duke Quality Network is a division of Network Services that collaborates with DUH, SOM, DUHS departments, CSUs or divisions and other appropriate parties to advance their missions
Divisional Purpose:
The DQN Associate Patient Safety Officer (APSO) position has been created:
To support the Duke Quality Network efforts related to the execution of the Duke Quality Program for Quality affiliates, Duke LifePoint (DLP) hospitals as well as the other hospitals in LifePoint Health.  
To work collaboratively at affiliated hospital sites with executive teams, other administrative staff, and medical and nursing staff to develop strategies to minimize patient harm and develop a culture of safety. Through collaborative partnerships, the DQN APSO consults with local PSOs to develop programs and services that produce measurable improvements in processes and practices that affect patient safety. This will involve developing delivery systems and programs to ensure the provision of the DUHS standard of quality care at Duke LifePoint and LifePoint hospitals, and Duke Quality Affiliates.   
To independently and systematically implement effective, reliable care practices and develop appropriate institutional patient safety culture, by utilizing knowledge of best evidence-based practices combined with knowledge and experience of front line clinical operations and methods of quality improvement to provide leadership the ability to improve measures of quality and patient safety.
Job Summary
The DQN Associate Patient Safety Officer (APSO) position will:
Independently provide leadership, direction and/or participate in the patient safety committees and be responsible for communicating vertically and horizontally to all constituents within DLP Hospitals and vertically within Duke and LifePoint as appropriate. Additionally, this position will be responsible for the development of standards and metrics to measure and monitor performance around patient safety and the quality of care.
Serve as the expert on issues related to Patient Safety to support the Duke Quality Network that (1) facilitates Duke-affiliated Patient Safety and Clinical Quality programs, (2) advocates for community access to high quality care, (3) provides formal and informal consultative services for Duke-affiliated programs, (4) protects the Duke brand and (5) expands the reach of the DUHS to communities and to remote market providers.
Consult with, mentor and educate community PSOs in the DQN and affiliate hospital PSOs to proactively address patient safety issues utilizing data, information from Patient Safety and Quality Committees, and other reports to analyze issues and determine root causes. Serve as a professional role model and mentor to staff by working to support the change process. 
Serve as an effective clinical and operational liaison concerning the facilitation and implementation of innovative systems that eliminate patient harm. 
Develop essential collaborative relationships with the DLP CEOs and PSOs, keeping them informed of patient safety priorities, initiatives and incidents to maintain patient safety as a high priority.
Introduce patient safety scorecard and/or dashboard indicators in conjunction with medical and nursing staff at the affiliate hospital leadership as a mechanism of tracking and adherence to agreed-upon patient safety goals.
Independently participate in the initial assessment of locations, make realistic recommendations based on the findings and then facilitate the interventions and resources specific to the findings.  This approach will serve to align existing safety and quality efforts with the institutional priorities.
Function in a self-reliant manner, representing DUHS Network Services in meetings and discussions with senior leadership of DUHS, affiliate and external organizations, including LifePoint.
Job Responsibilities: External Component
Planning:
Commence and oversee the development of a comprehensive patient safety improvement program inclusive of analysis and trending of data related to hospital initiatives

Support coordination for Patient Safety assessments

Develop action plans according to assessments

Support determination of budgetary requirements for ongoing support

Remain fully informed of national and local patient safety mandates
Operations Management.
Meet obligations specific to each site including: 
Consult on topics related to the design and implementation of effective patient safety and clinical quality programs that will enhance the delivery of effective patient care, maximize patient safety, and minimize patient risk

Assure leadership and integration of safety/quality initiatives with hospital operations and administration

Engage community and hospital-based physicians for program participation

Support the development and implementation of policies and procedures that support patient safety and clinical quality initiatives at various hospitals
Analyze processes and opportunities to determine potential enhancements or improvements to facility procedures and activities.  Recommend appropriate actions or solutions consistent with overall goals

Promote shared accountability initiatives

Oversee the Duke trade name, trademark and intellectual property

Provide support and advice regarding best practices for an annual culture of safety survey of affiliated hospitals

Ensure appropriate targets are developed and met relative to the quality of care.

Provide direction to promote safety standards in accordance with federal and state agencies and The Joint Commission (TJC) standards including National Patient Safety Goals

Support and encourage voluntary submission of patient safety learning reports throughout the organization using a non-punitive error reporting approach
Recommend and facilitate change within the organization to improve patient safety based on demonstrated risks and proactive risk assessment

Oversee the development of a comprehensive patient safety improvement program inclusive of the analysis and trending of data related to hospital initiatives.

Assist in the coordination and prioritization of patient safety and clinical quality initiatives in alignment with hospital priorities

Continually assess programs for continuation of affiliation and communicate concerns to DQN leadership

Work with all services to hardwire reliable delivery of healthcare systems that incorporate best practice patient safety methodologies.

Foster and maintain collaborative relationships with all employees and medical staff in implementing best practices in patient and hospital safety

Provide leadership and/or participate in patient safety committees and be responsible for communicating vertically and horizontally within the organization.

Guide affiliations to accreditation, regulatory, and certification standards

Support score card parameters to evaluate programs' progress
Personnel Management. 
Provide performance feedback of key personnel associated with remote programs

Develop and foster effective collaboration between clinical and operational departments to ensure integrated approach to providing quality and patient safety
Research and Education Management. 
Proactively communicate with and educate local leadership and staff regarding patient safety initiatives and activities

Compile and prepare reports and analyses setting forth progress, adverse trends and appropriate recommendations and/or concluding related to patient care

Facilitate proliferation of clinical research activities related to Patient Safety

Assure that educational activities are in place in DQN sites as appropriate
Performance Monitoring and Reporting. 
Monitor and provide timely reports for the performance of remote affiliation activities as related to compliance with site assessment required elements

Collaborate with affiliated sites expectations of continuing relationship with DUHS concerning performance of critical elements of program
Job Responsibilities: Internal Component
Planning:
Initiate and support the creation of work plans for DQN sites.

Collaborate with the Patient Safety Office, Performance Services and other DUHS departments, CSUs or divisions and other appropriate parties to advance the mission of the DQN

Provide leadership for creating processes to support the necessary operations

Provide communication to DUHS leadership regarding the progress of initiatives

Maintain the necessary flexibility to identify problems, articulate issues, and change course as necessary to achieve strategic success
Quality Reporting: 
Collaborate with and serve as a liaison to the DQN Patient Safety Officer and Duke Network Services VP to share patient safety concerns

Create processes, policies and procedures on clinical quality and provider oversight

Provide PSO support for the Duke Oncology and Duke Heart Networks if needed

Collaborate with SOM, Departmental, and Divisional leadership to create processes to support external credentialing at affiliate sites
Operations Management.
Monitor and report financial constraints specific to the DQN 

Participate in the negotiation of time commitments and reimbursement amounts for program participation for affiliated sites

Develop expertise in accordance with the goals and priorities set forth by the Quality Oversight Committee of the DLP Quality Program
Communication
In order to fulfill these responsibilities, the APSO should develop strong working relationships and maintain open communication with leaders of the following programs: Network Services, LifePoint, Duke Patient Safety Center, Duke Patient Safety Office, Duke Performance Services, Risk and Regulatory Management, Medical Staff Leadership (Patient Safety and Network Services), Continuing Medical Education, Nursing, Affiliate Hospital Leadership and Management, Affiliated Physicians and Community Constituents, and others as appropriate.  Developing an effective collaborative relationship is essential to maintaining patient safety as a high priority.

This position will communicate directly with external Patient Safety Officers, Quality Directors, CEOs, CNOs and CMOs. There may be occasional communication with Board Members and Trustees. Internal communication will be directly with Patient Safety Leadership team, the Patient Safety Center staff, Performance Services, and Network Services leaders.

The APSO will keep the CEO and other members of the administrative leadership team informed of patient safety priorities, initiatives and incidents.
Performance Measurement
This position will be reviewed annually based on performance against a set of goals and objectives developed in alignment with DUHS and functional strategies. The set of annual goals and objectives is to be developed and agreed to.
Required Qualifications at the Level
Position requires analytical, organizational and communications skills generally acquired through the completion of a bachelor's degree program.  MSN or Master's in health care related field strongly preferred.
Experience
Work requires a minimum of five years in business, hospital operations or project management.

Significant experience in, clinical education, patient safety, quality improvement, Human Factors engineering is strongly preferred.
Knowledge Skills and Abilities:
Knowledge of performance improvement and patient safety

Excellent verbal and written communication skills

Experience in leading teams through process improvement and change initiatives.

Ability to motivate and sustain interest in improving patient safety and clinical quality

Consultative skills required, experience strongly preferred

Effective organizational, problem solving, program development, computer, strong leadership, and team building skills.

A proven track record of working effectively with all levels of staff.

A deep understanding of clinical processes and hospital operations

Excellent problem-solving skills

Project management experience required

Facilitation skills

Ability to manage several projects and processes simultaneously

Ability to travel to affiliated sites (travel will be required)
Duke is an Affirmative Action/Equal Opportunity Employer committed to providing employment opportunity without regard to an individual's age, color, disability, gender, gender expression, gender identity, genetic information, national origin, race, religion, sex, sexual orientation, or veteran status.
Duke aspires to create a community built on collaboration, innovation, creativity, and belonging. Our collective success depends on the robust exchange of ideas—an exchange that is best when the rich diversity of our perspectives, backgrounds, and experiences flourishes. To achieve this exchange, it is essential that all members of the community feel secure and welcome, that the contributions of all individuals are respected, and that all voices are heard. All members of our community have a responsibility to uphold these values.
Essential Physical Job Functions: Certain jobs at Duke University and Duke University Health System may include essentialjob functions that require specific physical and/or mental abilities. Additional information and provision for requests for reasonable accommodation will be provided by each hiring department.
As you explore and apply to career opportunities with Duke Health, we want to alert you of possible fraudulent scams and phishing schemes targeted at job seekers. Duke Health will never ask for any financial contribution or to provide sensitive personal information outside of our application and background check process.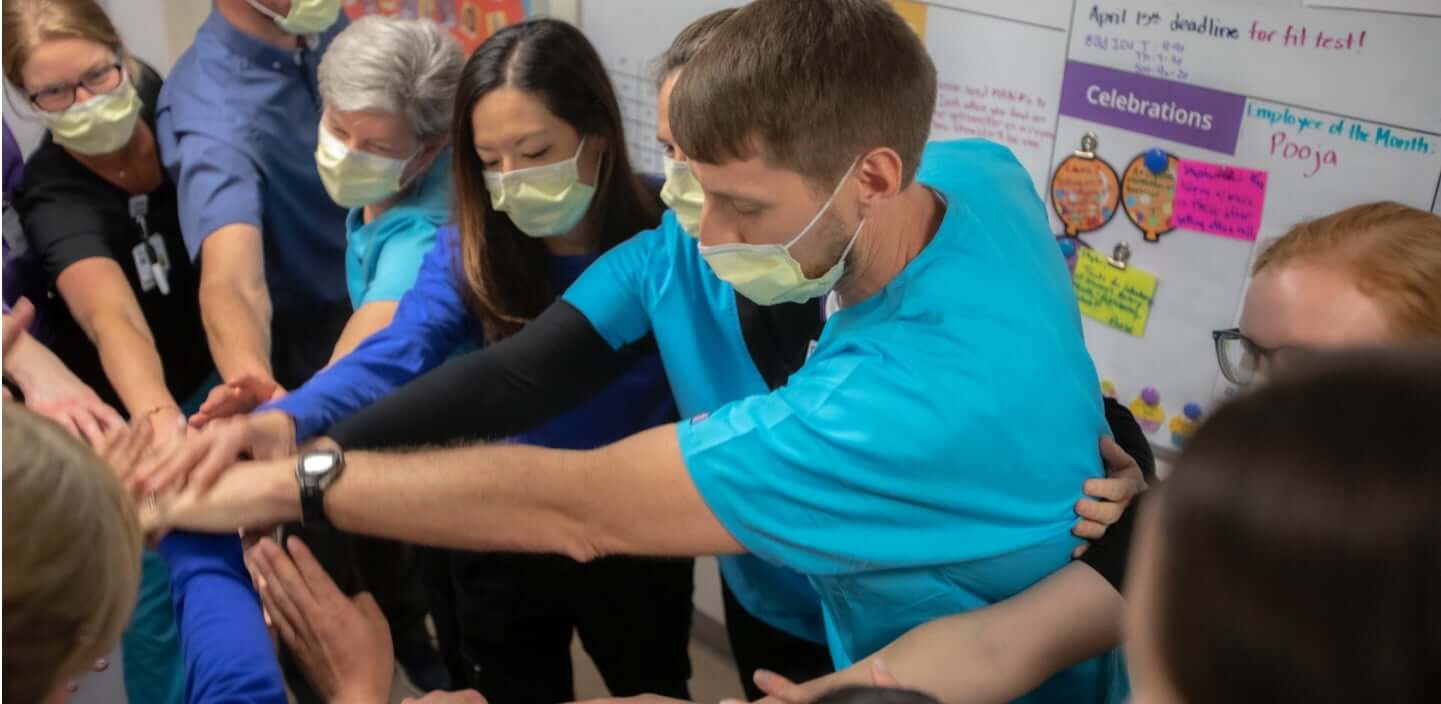 Serving With Purpose
You've always been called to care – and we share your dedication to making a meaningful difference in the community. With the entire team united through this purpose, there are no limits to what we can achieve together. You'll have all the resources you need here to leave a legacy of exceptional service because at Duke Health we support you in your calling to care.
Awards and Recognition
Duke Health is consistently recognized as a top employer for our dedication to the team members and the patients we serve.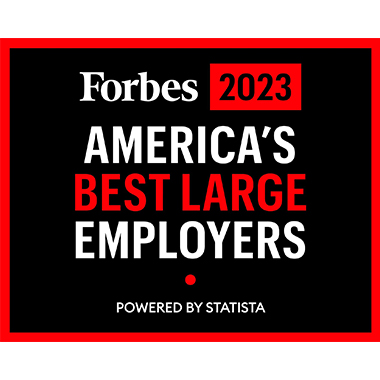 On Forbes list of Best Large Employers, we are the #1 healthcare recipient in North Carolina for 2023.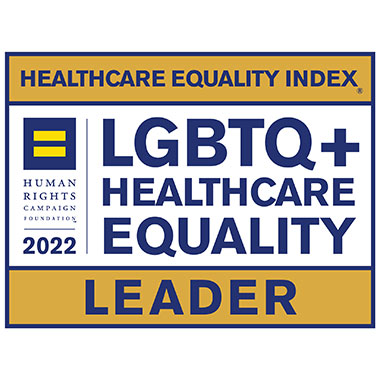 Our hospitals are consistently recognized as LGBTQ Healthcare Equality Leaders by Healthcare Equality Index.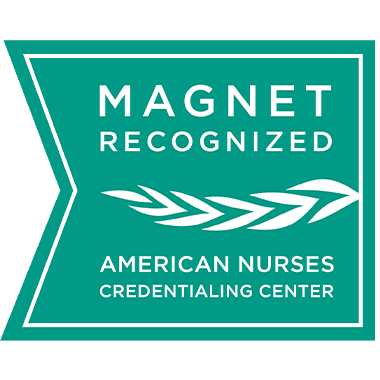 We are among about 9 percent of U.S. hospitals that hold the American Nurses Credentialing Center's Magnet Recognition honor.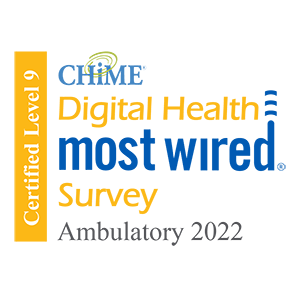 CHIME Digital Health Most Wired recipient since 2018, honoring our ability to elevate the health and care of communities around the world.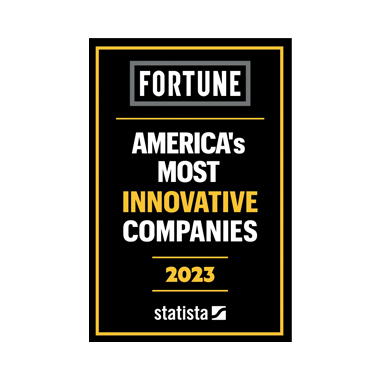 We are proud to be named as the #1 healthcare system in North Carolina on Fortune's America's Most Innovative Companies 2023 list.
Jobs For You
As you search for opportunities that fit your skills, any jobs you view will appear here.
You haven't saved any jobs yet, but when you find an opportunity that seems right for you, bookmark it so you can return to it easily.