Nurse Anesthetist (CRNA) - Multiple Locations Available - FULL TIME
DUKE HOSPITAL
Full Time
Durham, North Carolina
Requisition Number: 206618
Duke University Hospital
Duke University Hospital is consistently rated as one of the best in the United States and is known around the world for its outstanding care and groundbreaking research. Duke University Hospital has 1,048 licensed inpatient beds and offers comprehensive diagnostic and therapeutic facilities, including a regional emergency/trauma center; a major surgery suite containing 65 operating rooms; an endo-surgery center; a separate hospital outpatient surgical department with nine operating rooms and an extensive diagnostic and interventional radiology area. For 2021-2022, U.S. News and World Report ranked Duke University Hospital nationally in 11 adult specialties: cancer, cardiology & heart surgery, diabetes & endocrinology, ear, nose & throat, gastroenterology & GI surgery, gynecology, neurology & neurosurgery, ophthalmology, orthopedics, pulmonology & lung surgery, and urology. Duke University Hospital is also ranked first in North Carolina and first in the Raleigh-Durham area.
In addition to its hospitals, Duke Health has an extensive, geographically dispersed network of outpatient facilities that include primary care offices, urgent care centers, multi-specialty clinics and outpatient surgery centers.
Duke Nursing Highlights:
Duke University Health System is designated as a Magnet organization
Nurses from each hospital are consistently recognized each year as North Carolina's Great 100 Nurses.
Duke University Health System was awarded the American Board of Nursing Specialties Award for Nursing Certification Advocacy for being strong advocates of specialty nursing certification.
Duke University Health System has 6000 + registered nurses
Quality of Life: Living in the Triangle!
Relocation Assistance!
Nurse Anesthetist - CRNA
$30,000 COMMITMENT BONUS is currently being offered.
Multiple locations are available to include:
Duke University Hospital – Main Campus

Duke Ambulatory Surgical Center in Durham

Duke Ambulatory Surgical Center in Morrisville

Duke Endoscopy Clinic in Durham / Duke South, Clinic 2H

Duke Gastroenterology Clinic in Raleigh/Brier Creek

Duke Eye Center in Durham

Duke Eye Center in Morrisville
Duke University Health System seeks to hire a CRNA - Nurse Anesthetist who will embrace our mission of Transforming Lives Transforming Care.
Duke University Hospital includes the following eight specialties each offering new and exciting opportunities in both adult and pediatric using the latest technological advancements including two intraoperative MRI suites and two intraoperative CT suites.
General Surgery
Cardiothoracic
Orthopedics
Plastics
Neurosurgery
Otolaryngology Head & Neck (ENT)
Gynecology
Urology
Robotics
Transplant
Job Summary
Administer anesthetics to render patients insensible to pain during surgical, obstetrical and other medical procedures.
Work Performed
Administer general anesthetics to render patients insensible to pain during surgical, obstetrical and other medical procedures; take necessary remedial action to aspirate secretions from throat larynx and trachea as required.

Determine, set up and prepare necessary drugs, supplies and equipment for the administration of anesthetics; assemble gas machine and test to insure proper functioning; ensure availability of proper type blood for emergency use.

Study patient records to determine probable effects of anesthetic on patient; monitor vital signs during course of procedure; take necessary action to ensure a near normal physiological status of the patient.

Prepare patients for anesthesia to include explaining procedures and positioning patient on operating room table; record condition of patient and type of anesthetic used on patient's chart.

Assist in moving patient from operating room to recovery area; check patient periodically and take remedial measures to alleviate unfavorable post anesthesia effects as required.

Supervise and instruct student nurse anesthetists in the administration of general anesthetics; assist in evaluating clinical performance and progress; instruct residents, interns and allied health students in the procedures and techniques of anesthesiology.

Disassemble equipment and clean work area; report necessary equipment repairs and adjustments to proper personnel.

Maintain records of each anesthetic administered and prepare periodic reports related to activities.

Perform other related duties incidental to the work described herein.
Position Requirements
Education
Graduate of an accredited MSN or DNP CNRA program
Certification
CRNA

Eligibility for certification by the AANA as a certified Nurse Anesthetist is required for new grads.
Licensure
Current RN licensure issued by NCBON with approval to practice as a NP
Experience
New grads welcome to apply, no experience required beyond education and training
Schedule
Shift options vary based on location.  Many options are available.
Duke is an Affirmative Action/Equal Opportunity Employer committed to providing employment opportunity without regard to an individual's age, color, disability, gender, gender expression, gender identity, genetic information, national origin, race, religion, sex, sexual orientation, or veteran status.
Duke aspires to create a community built on collaboration, innovation, creativity, and belonging. Our collective success depends on the robust exchange of ideas—an exchange that is best when the rich diversity of our perspectives, backgrounds, and experiences flourishes. To achieve this exchange, it is essential that all members of the community feel secure and welcome, that the contributions of all individuals are respected, and that all voices are heard. All members of our community have a responsibility to uphold these values.
Essential Physical Job Functions: Certain jobs at Duke University and Duke University Health System may include essentialjob functions that require specific physical and/or mental abilities. Additional information and provision for requests for reasonable accommodation will be provided by each hiring department.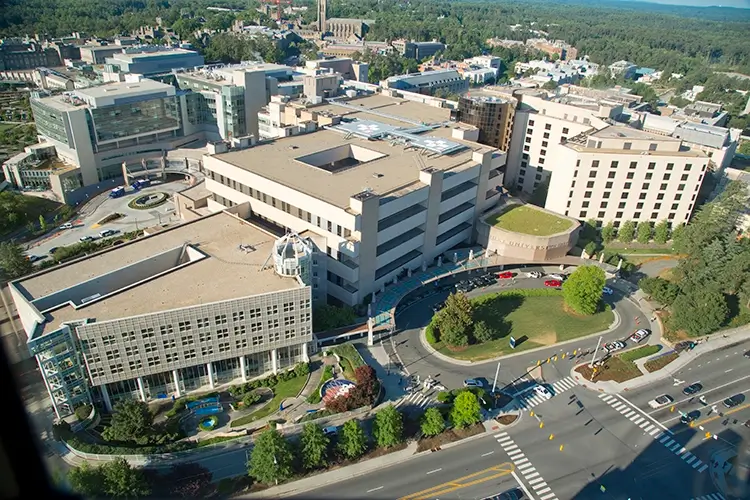 As you explore and apply to career opportunities with Duke Health, we want to alert you of possible fraudulent scams and phishing schemes targeted at job seekers. Duke Health will never ask for any financial contribution or to provide sensitive personal information outside of our application and background check process.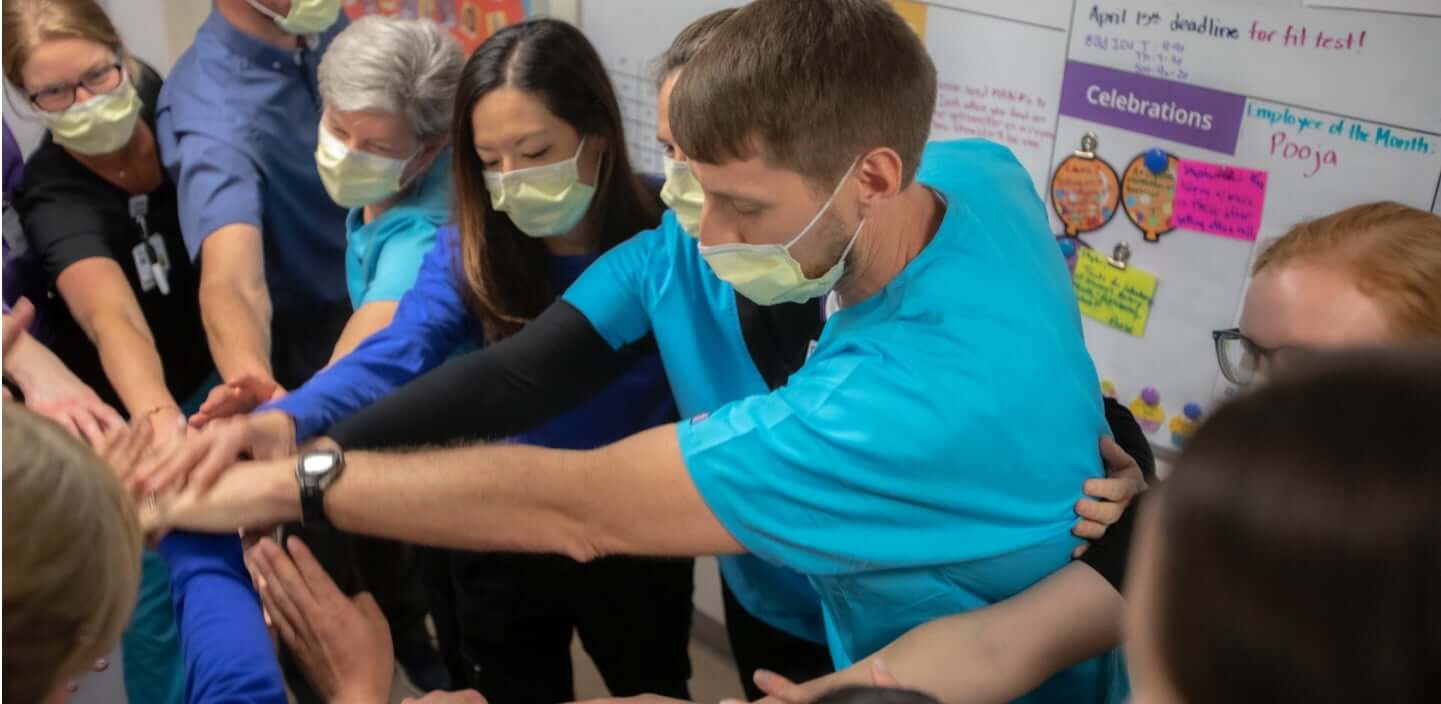 Serving With Purpose
You've always been called to care – and we share your dedication to making a meaningful difference in the community. With the entire team united through this purpose, there are no limits to what we can achieve together. You'll have all the resources you need here to leave a legacy of exceptional service because at Duke Health we support you in your calling to care.
Awards and Recognition
Duke Health is consistently recognized as a top employer for our dedication to the team members and the patients we serve.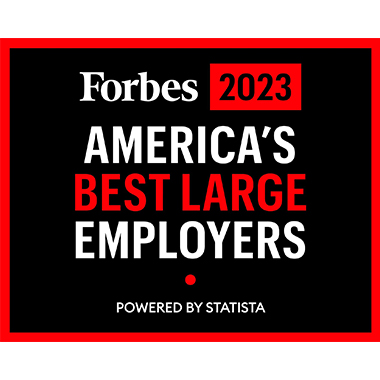 On Forbes list of Best Large Employers, we are the #1 healthcare recipient in North Carolina for 2023.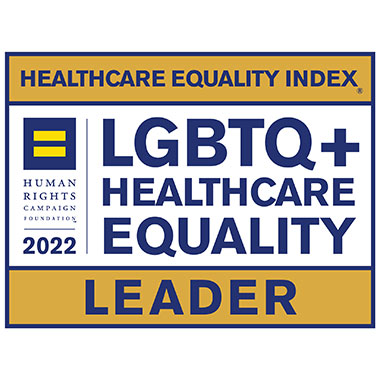 Our hospitals are consistently recognized as LGBTQ Healthcare Equality Leaders by Healthcare Equality Index.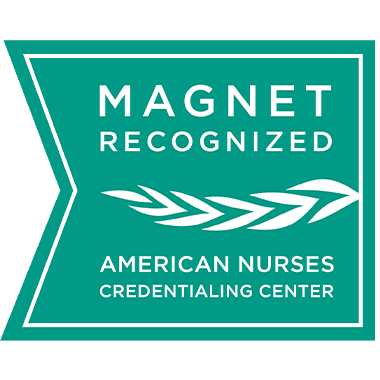 We are among about 9 percent of U.S. hospitals that hold the American Nurses Credentialing Center's Magnet Recognition honor.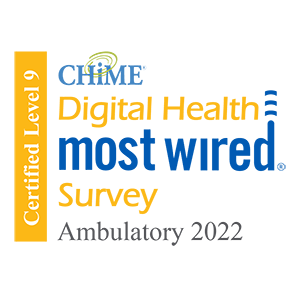 CHIME Digital Health Most Wired recipient since 2018, honoring our ability to elevate the health and care of communities around the world.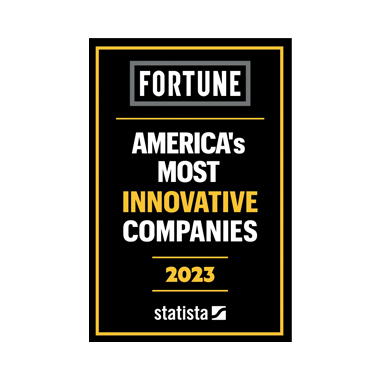 We are proud to be named as the #1 healthcare system in North Carolina on Fortune's America's Most Innovative Companies 2023 list.
Jobs For You
As you search for opportunities that fit your skills, any jobs you view will appear here.
You haven't saved any jobs yet, but when you find an opportunity that seems right for you, bookmark it so you can return to it easily.