Pediatric Clinical Nurse Specialist - Pediatric CNS
DUKE HOSPITAL
Full Time
Durham, North Carolina
Requisition Number: 238341
Duke University Hospital Duke University Hospital is consistently rated as one of the best in the United States and is known around the world for its outstanding care and groundbreaking research. Duke University Hospital has 1,048 licensed inpatient beds and offers comprehensive diagnostic and therapeutic facilities, including a regional emergency/trauma center; a major surgery suite containing 65 operating rooms; an endo-surgery center; a separate hospital outpatient surgical department with nine operating rooms and an extensive diagnostic and interventional radiology area. For 2021-2022, U.S. News and World Report ranked Duke University Hospital nationally in 11 adult specialties: cancer, cardiology & heart surgery, diabetes & endocrinology, ear, nose & throat, gastroenterology & GI surgery, gynecology, neurology & neurosurgery, ophthalmology, orthopedics, pulmonology & lung surgery, and urology. Duke University Hospital is also ranked first in North Carolina and first in the Raleigh-Durham area. Inaddition to its hospitals, Duke Health has an extensive, geographically dispersed network of outpatient facilities that include primary care offices, urgent care centers, multi-specialty clinics and outpatient surgery centers.
Duke Nursing Highlights:
Duke University Health System is designated as a Magnet organization
Nurses from each hospital are consistently recognized each year as North Carolina's Great 100 Nurses.
Duke University Health System was awarded the American Board of Nursing Specialties Award for Nursing Certification Advocacy for being strong advocates of specialty nursing certification.
Duke University Health System has 6000 + registered nurses
Quality of Life: Living in the Triangle!
Relocation Assistance (based on eligibility)
Pediatric Clinical Nurse Specialist - CNS
Job Location – Duke University Hospital
Job Summary
The Duke Hospital Pediatric Clinical Nurse Specialist (CNS) collaborates with members of the healthcare team to enhance patient care by serving as an expert resource and consultant to nursing staff and providing evidence-based clinical expertise to patients.  S/he is a clinician, educator, investigator, consultant, role model and leader. S/he makes clinical judgments based upon a synthesis of current research, concepts, principles, theories, and outcomes to solve complex problems. The CNS is a dynamic and positive role model for nursing staff.  S/he functions as an integral part of a larger interdisciplinary team contributing to excellence in patient care, research, teaching, and in providing leadership to the nursing staff and to the organization.
Job Duties and Responsibilities
Direct Care
Conducts complete and accurate patient assessment

Synthesizes assessment data, advanced knowledge, and experience, using critical thinking and clinical judgment for clinical problems amenable to CNS intervention.

Employs evidence-based clinical practice guidelines tailored to the individual

Supports the development,

implementation and evaluation of standards of practice, guidelines, policies, procedures, and protocols.

Selects, develops and/or implements evidence-based clinical interventions and systems to achieve defined patient and system outcomes. 

Prescribes nursing therapeutics, interventions, diagnostic measures, equipment, procedures, and treatments to meet the needs of patients, families and groups, in accordance with professional preparation, institutional policy, state and federal laws and practice acts.

Evaluates outcomes of nursing practice for safety, timeliness, effectiveness, efficiency, efficacy and patient-centered care.

Differentiates between outcomes that require care process modification at the individual patient level and those that require modification at the system level.

Coordinates the care of patients with use of system and community resources to assure successful health/illness/wellness transitions, enhance delivery of care, and achieve optimal patient outcomes.
Coaching
Assesses learning needs of nursing staff; plans and implements appropriate educational forums and opportunities to address critical learning needs and skills.

Participates in education of nurses and other health care providers to include but not limited to pre-professional, graduate and continuing education opportunities.

Contributes to the advancement of the profession as a whole by disseminating expert knowledge and outcomes of CNS practice through presentations and publications.

Mentors health professionals in applying the principles of evidence-based care.

Uses coaching and advanced communication skills to facilitate the development of effective clinical teams.

Provides leadership in conflict management and negotiation to address problems in the healthcare system.

Identifies patient/family education needs and priorities.  

Coaches patients and families to help them navigate the healthcare system.

Participates in developing, implementing and evaluating patient education resources and programs appropriate to the patient's developmental level, health literacy level, learning needs, readiness to learn, and cultural values and beliefs.

Provides education to individuals, families, groups and communities to promote knowledge, understanding and optimal functioning across the wellness-illness continuum.
Collaboration
Assists staff in the development of innovative, cost effective programs or protocols of care

Assesses the quality and effectiveness of interdisciplinary, intra- agency, and inter-agency communication and collaboration.

Establishes collaborative relationships within and across departments that promote patient safety, culturally competent care, and clinical excellence

Facilitates intra-agency and inter-agency communication.

Provides leadership for establishing, improving, and sustaining collaborative relationships to meet clinical needs.

Practices collegially with medical staff and other members of the healthcare team so that all providers' unique contributions to health outcomes will be enhanced.
Systems Leadership
Facilitates the provision of clinically competent care by staff/team through education, role modeling, teambuilding, and quality monitoring.

Role models advanced practice professional nursing through conduct, appearance, communication, mutual respect, leadership, ethical decision-making, critical thinking, continuous learning and problem-solving skills

Performs system level assessments to identify variables that influence nursing practice and outcomes, including but not limited to:

Population variables (age distribution, health status, income distribution, culture)

Environment (schools, community support services, housing availability, employment opportunities)

System of health care delivery

Regulatory requirements

Internal and external political influences/stability

Health care financing

Recurring practices that enhance or compromise patient or system outcomes.

Determines nursing practice and system interventions that will promote patient, family and community safety.

Uses effective strategies for changing clinician and team behavior to encourage adoption of evidence-based practices and innovations in care delivery.

Provides leadership in maintaining a supportive and healthy work environment.

Provides leadership in promoting interdisciplinary collaboration to improve care through:

outcome-focused patient care programs

performance improvement

clinical research
Evidence based practice, Quality Improvement and Research
Analyzes research findings and other evidence for their potential application to clinical practice

Integrates evidence into the health, illness, and wellness management of patients, families communities and groups

Applies principles of evidence-based practice and quality improvement to all patient care.

Assesses system barriers and facilitators to adoption of evidence- based practices.

Designs programs for effective implementation of research findings and other evidence in clinical practice

Cultivates a climate of clinical inquiry across spheres of influence

Fosters an interdisciplinary approach to quality improvement, evidence-based practice, research, and translation of research into practice

Participates in establishing quality improvement agenda for unit, department, program, system or population

Uses quality monitoring data to assess the quality and effectiveness of clinical programs in meeting outcomes.

Develops quality improvement initiatives based on assessments.

Provides leadership in the design, implementation and evaluation of process improvement initiatives.

Provides leadership in the system-wide implementation of quality improvements and innovations.

Participates in the conduct or implementation of research.
Ethical Decision-Making, Moral Agency and Advocacy Competency
Engages in a formal self-evaluation process, seeking feedback regarding one's own practice, from patients, peers, professional colleagues and others

Fosters professional accountability in self or others.

Facilitates resolution of ethical conflicts

Facilitates patient and family understanding of the risks, benefits and outcomes of proposed healthcare regimen to promote informed decision making.
Job Eligibility Requirements
Education
Graduate of an accredited MSN or DNP Clinical Pediatric Nurse Specialist program
License     
Current unrestricted RN license issued by or recognized by the NCBON with approval to practice as CNS
Certification 
Experience
Minimum 3 years of pediatric RN clinical experience is required
OR equivalent combination of relevant education and/ or experience
Physical and Mental Requirements:
Knowledge of professional nursing theory, clinical practice standards, and scope of a nurse clinician role.

Able to independently seek out resources and work collaboratively to sovle complex problems.

Able to communicate clearly with patients, families, visitors, healthcare team, physicians, administrators, leadership, and others.

Able to use sensory and cognitive functions to process and prioritize information, perform health assessments, treatment, and follow-up.

Able to use fine motor skills

Able to record activities, document assessments & interventions; prepare reports and presentations

Able to use computer and learn new software programs

Able to provide leadership in clinical area of expertise and in meeting organizational goals

Able to navigate the Hospital and DUHS to provide clinical expertise to specific patient populations

Able to withstand prolonged standing and walking with the ability to move or lift at least fifty pounds

Able to remain focused and organized

Able to work collaboratively with all levels of personnel
Job Hours
1.0 FTE position, Monday-Friday, 8am – 5pm and other hours as needed to fulfill the responsibilities of the position.
Duke is an Affirmative Action/Equal Opportunity Employer committed to providing employment opportunity without regard to an individual's age, color, disability, gender, gender expression, gender identity, genetic information, national origin, race, religion, sex, sexual orientation, or veteran status.
Duke aspires to create a community built on collaboration, innovation, creativity, and belonging. Our collective success depends on the robust exchange of ideas—an exchange that is best when the rich diversity of our perspectives, backgrounds, and experiences flourishes. To achieve this exchange, it is essential that all members of the community feel secure and welcome, that the contributions of all individuals are respected, and that all voices are heard. All members of our community have a responsibility to uphold these values.
Essential Physical Job Functions: Certain jobs at Duke University and Duke University Health System may include essentialjob functions that require specific physical and/or mental abilities. Additional information and provision for requests for reasonable accommodation will be provided by each hiring department.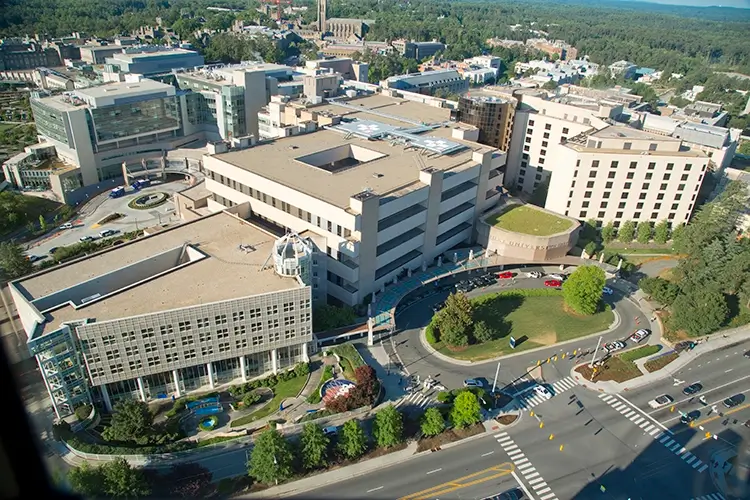 As you explore and apply to career opportunities with Duke Health, we want to alert you of possible fraudulent scams and phishing schemes targeted at job seekers. Duke Health will never ask for any financial contribution or to provide sensitive personal information outside of our application and background check process.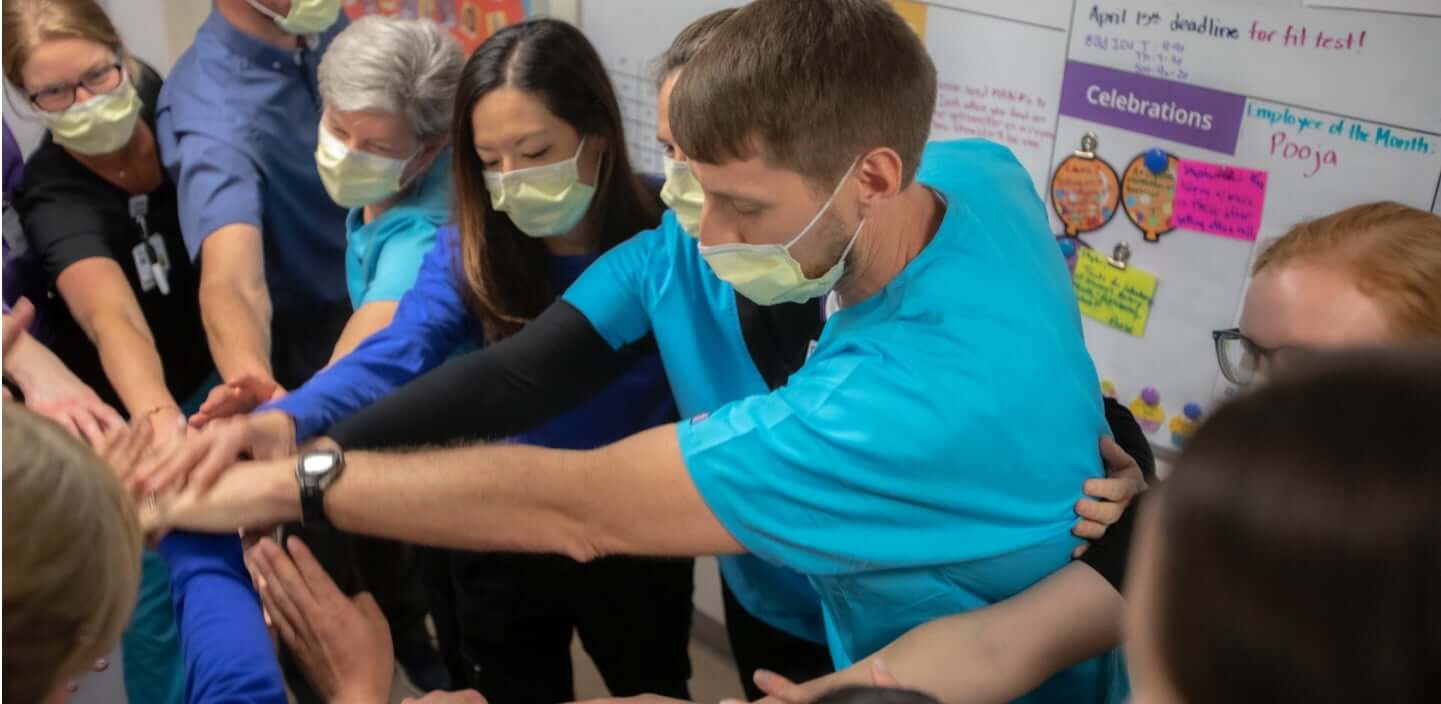 Serving With Purpose
You've always been called to care – and we share your dedication to making a meaningful difference in the community. With the entire team united through this purpose, there are no limits to what we can achieve together. You'll have all the resources you need here to leave a legacy of exceptional service because at Duke Health we support you in your calling to care.
Awards and Recognition
Duke Health is consistently recognized as a top employer for our dedication to the team members and the patients we serve.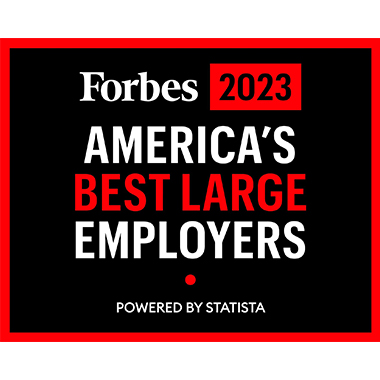 On Forbes list of Best Large Employers, we are the #1 healthcare recipient in North Carolina for 2023.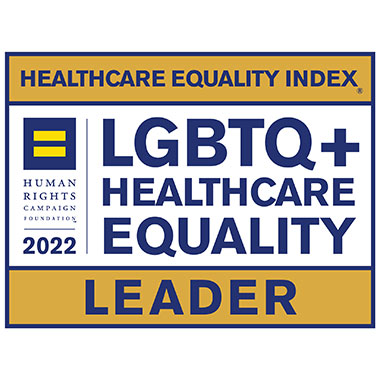 Our hospitals are consistently recognized as LGBTQ Healthcare Equality Leaders by Healthcare Equality Index.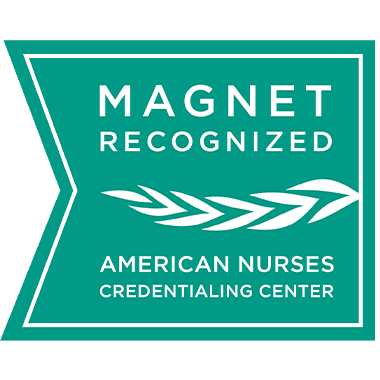 We are among about 9 percent of U.S. hospitals that hold the American Nurses Credentialing Center's Magnet Recognition honor.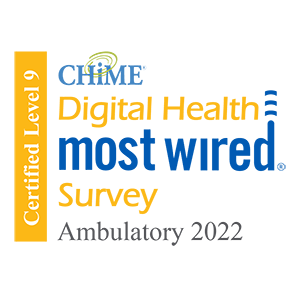 CHIME Digital Health Most Wired recipient since 2018, honoring our ability to elevate the health and care of communities around the world.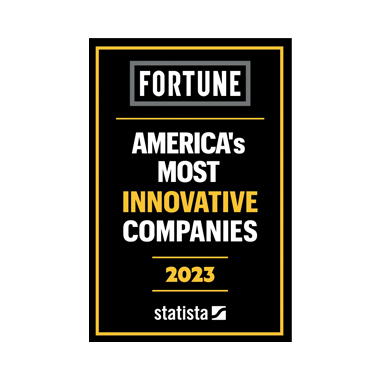 We are proud to be named as the #1 healthcare system in North Carolina on Fortune's America's Most Innovative Companies 2023 list.
Jobs For You
As you search for opportunities that fit your skills, any jobs you view will appear here.
You haven't saved any jobs yet, but when you find an opportunity that seems right for you, bookmark it so you can return to it easily.