George's career journey at Duke Health began over 11 years ago, when he took a position at Duke Raleigh Hospital as a Magnetic Resonance Imaging (MRI) Technologist.
Throughout college, George knew that he wanted a career in health care after graduation but didn't originally plan for one in imaging.
"I was a biology major. I was on campus one day and ran across a pamphlet about radiologic science, which is another major at UNC Chapel Hill, where I went," said George. "I read the pamphlet, and after looking at it and reading it and thinking about it for a few days, I actually went in to ask more questions about it. That really sparked my interest, so I actually changed my major and specialized in MRI."
After graduating from UNC Chapel Hill in May 2012, George launched his MRI Technologist career at Duke Raleigh Hospital just two months later — and was initially drawn to Duke Health after learning of a new imaging technology implementation.
"They were installing a new scanner here at Duke Raleigh Hospital," said George. "It was perfect timing."
As George gained experience as a new MRI Technologist at Duke Health, he found himself in an environment where he could truly grow with programs to support his career.
"I was a level one technologist, straight out of school. There's a tool that Duke has, which is a great tool, called the Clinical Ladder. It guides you to take on more responsibility in whatever role that you have at the hospital," said George. "In my case, that's exactly what I did. I used that tool and went from level one to level three in about four of five years."

It was great. It gives you a lot of opportunities to spread your wings, do things that you want to do that interest you, and at the same time, gain that experience and knowledge.
George Herring
MRI Technologist III, Duke Raleigh HospitalWith Duke since 2012
While progressing in his career, George also discovered an environment where he could bring his passion for people to life in new ways.
"There were a few ideas that I wanted to do. I lean more toward the team-building aspect of things, so, I do a lot of activities in the department to bring people together," said George. "Yearly, there are a few things I do, such as the American Heart Association Heart Walk. I lead that every single year and I really enjoy that. I write our department newsletter as well, along with various other things."
Through leading these different initiatives, and Duke Raleigh Hospital's participation in the American Heart Association's Heart Walk in particular, George has enjoyed a sense of accomplishment and community at Duke Health — allowing him to bring out his best and truly make a difference.
"It feels wonderful, especially at the end of it. Looking back at all the things that I did and our team did to actually raise money for such a good cause," said George. "All of the activities that we brainstormed, and came up with, and actually executed to have a successful fundraising year, it's absolutely awesome."
As George celebrates 11 years with Duke Health, he points to the culture and people for what has inspired him to continue growing and pursuing his passions here.
"I have really enjoyed my time. That's the reason why I am still here after 11 years. My coworkers — that's another big thing, too," he said. "My coworkers are great and I love working with them every day. One thing that I really like about Duke Health is that they focus on the culture here."
Discover a community that supports your growth and passions
When George joined Duke Health, he was met with a community and environment that have truly helped him grow in his career and pursue his passion for helping people. Discover Duke Health and how you, too, can pursue your passions with a team that supports you wholeheartedly.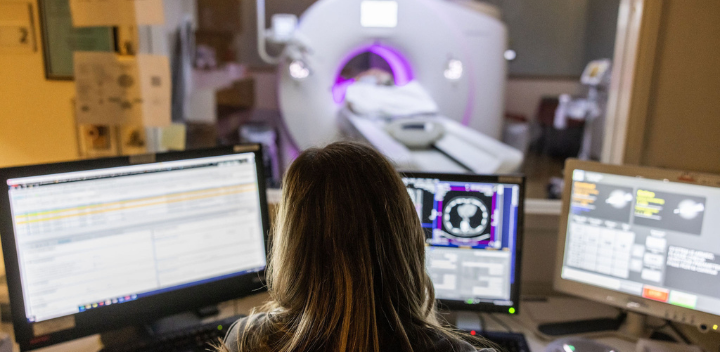 Recently Viewed Jobs
You don't have recently reviewed jobs yet.