Financial Care Counselor - DRAH Pre-Admission Testing - Raleigh NC
PRMO
Full Time
Raleigh, North Carolina
Requisition Number: 238540
PRMO Established in 2001, Patient Revenue Management Organization (PRMO) is a fully integrated, centralized revenue cycle organization supporting all of Duke Health, including Duke University Hospital, Duke Regional Hospital, Duke Raleigh Hospital, the Private Diagnostic Clinic, and Duke Primary Care. The PRMO focuses on streamlining the revenue cycle through enhanced management of scheduling, registration, coding, HIM operations, billing, collections, cash management, and customer service. The Mission of the PRMO is delivering quality service by enhancing the patient experience, providing financial security, and preserving Duke's reputation and mission of advancing health together. Our Vision is to be recognized as a world class innovative revenue cycle organization that values our people, patients and performance.
ONSITE POSITION: Monday - Friday (8:00am - 4:30pm)
The Financial Care Counselor (FCC) is an integral part of the patient care team in the hospital Admission department and is responsible for the revenue cycle patient access activities. The FCC is responsible for patient identification, registration, documentation of any special needs (language, mobility or other ADA identified needs), demographic and insurance updates.  The FCC must ensure all financial and compliance related documents are completed and documented, arrival or check-in, point of service collections (deductible, copay, coinsurance and balances), estimates, appointment coordination/scheduling, work queue management, and MyChart enrollment according to established policies and procedures. FCCs are responsible for identifying and correcting insurance registration errors and contributing to registration quality improvement. A Financial Care Counselor may serve as a Cash Manager in the area.  The FCC is expected to follow all regulatory and compliance policies. The FCC maintains a professional image while patient facing and over the phone.  The FCC safeguards patient privacy, confidentiality, and safety throughout all transactions.  All Financial Care Counselors working in Hospital Service Access are considered essential employees for normal business operations including disaster and severe weather situations.  The FCC is responsible for living Duke's value by demonstrating expected behaviors, contributing to a positive patient experience, and building a positive work environment.  These functions/responsibilities may occur either in the Admissions area or on the unit at the patient's bedside.

Patient Identification / Registration / Arrival (Check-in)  - 50%
1.    Correctly identify patient by checking an approved photo ID and utilizing a minimum of two approved patient identifiers.  Follow Red Flag procedure for patients unable to identify / verify.  Arm band patient as required.  
2.    Verify, capture, and update demographic information to include name, address, phone number, emergency contact, guarantor, race, ethnicity, veteran status, employer, primary care provider and / or referring provider in Maestro Care as needed.  Ensure all information is accurate and complete. 
3.    Verify, capture / update insurance information; determine and select insurance carrier, enter subscriber information and plan information.   Maintain proficiency in verifying insurance eligibility and obtain benefits via all methods (e.g. integrated vendor eligibility solutions (RTE), phone, fax, or payer website).  
4.    Verify with patient on any Worker's Compensation-related encounter to determine financial liability and obtain any / all accident-related details.  Coordinate registration and billing for covered services and update all liability information in Epic. Follow-up with Hospital Service Access management when appropriate.
5.    Review / resolve eligibility edits, coordination of benefits, data mismatch, and content errors prior to or at time of service.  Appropriately document in medical record.  
6.    Capture and appropriately document patients with special needs, for example risk for falls, bariatric, short of stature, etc. Communicate with clinical staff and correctly align special needs fields with any ambulatory documentation conflicts to minimize risks and meet joint commission standards.
7.    Inquire with patient if an interpreter is needed either prior to or at time of service and complete applicable fields in MaestroCare.  In conjunction with the Americans with Disabilities Act (ADA), coordinate an interpreter when requested through Interpreter Services and utilize Service Hub as appropriate.
8.    Present and educate patients on financial, compliance, and authorization forms. Obtain all necessary signatures or E-Signature as required per policy.  For example, Conditions of Admission/Treatment -COA/COT, Medicare Secondary Payer Questionnaire -MSPQ, Advanced Beneficiary Notification –ABN, Lifetime Reserve Days – LTR and Self-Administered Drugs.  Appropriately label, scan, or e-sign and document to medical record for retention. Modify communication to ensure patient understanding if necessary. 
9.    Prospectively address patient financial responsibility.  Identify and collect patient financial liabilities (copay, coinsurance, deductibles, account balance, estimates); post appropriately based on payment type, payment amount and method of payment.
10.    Identify additional funding opportunities to safeguard patients and Duke.  Explain Financial Assistance policy to patients.  Complete Medicaid screening questions for self-pay patients.  Set up payment plans and address all questions and concerns; appropriately refer to customer service if unable to answer the questions. 
11.    Completely and accurately, document all patient encounters and financial/insurance outcomes to ensure a comprehensive audit trail.  
12.    Apply financial clearance policies (e.g. Out of network, self-pay, Out of County self-pay and Medicaid) ensuring patient and provider education regarding financial responsibility and payment expectations.  Assist Physicians and other Clinical staff in evaluating the circumstances that support exceptions to the financial policies.  Facilitate appropriate approval of exceptions.  
13.    Counsel patients and complete the managed care waiver form for patients enrolled in plans that reduce/limit benefits at Duke Health (e.g. non-participating, out of network).  Assist the Physician or Clinical staff in redirecting the patient to a choice Provider for their health plan or collect payment up front for services per policy.  
14.    Maintain familiarity with pharmacy assistance programs to assist patients in the Manufacturer Assistance program application process.  Complete assistance program forms as required.  
15.    Provide education, generate enrollment codes and support / encourage MyChart enrollment. Identify and assign appropriate proxy in accordance with state and federal regulations to minimize inappropriate medical record access. 
16.    Communicate wait times; set patient expectations; round in waiting room to ensure a positive patient experience.  Address concerns with patient; involve clinical leadership as needed.
17.    Balance and close cash, check, and credit card collections at the end of each day; reconcile discrepancies and prepare personal deposit according to cash management policies.
18.    Meet Private Card Industry (PCI) standards by securing cash and credit card receipts at all times during hours of operation, following policy for obtaining and return of cash bags on daily basis.
19.    Obtain Impress cash bag at the beginning of the shift. Complete Impress cash bag logs, void refund logs, and receipt book logs (as needed) to meet internal control standards.
20.    Resolve system-warning messages related to registration items (for example verification of patient coverage, review of guarantor information for billing / collections, and confirmation check list items) to ensure compliance with billing and safety regulations.
21.    Completes all work according to procedures and standards. Achieve registration quality expectations to meet key performance indicators related to timely billing, collections, patient experience and safety initiatives.
22.    Safeguard sensitive information to maintain confidentiality and in adherence to HIPAA guidelines
23.    Ensure room assignment has been secured for all admitted patients and a transporter request has been initiated if applicable to location or FCC will accompany the patient to the unit if needed.

Authorizations and Referrals – 5%
24.    Serve as a safety net for authorizations for services scheduled same-day and those not completed by day of service.  Obtain authorizations based on insurance plan contracts / guidelines, document in Maestro Care system per policy and procedure.  
25.    Maintain a knowledge of insurance company requirements by reviewing payer websites, reading payer updates provided by Payer Relations and Service Access, and by attending Service Access monthly education sessions.  Apply knowledge to identify potential process changes when new services are offered within service area.      
26.    Communicate with physicians and medical staff to obtain clinical information required for the authorization process as needed.  
27.    Communicate with insurance carriers regarding clinical information requested and to resolve issues relating to coverage and payment for specific patients. 
28.    Participate in research to reverse denials or prevent future denials.  Provide feedback to Service Access Manager and/or Team Lead regarding trends in user errors or system errors.  Offer recommendations for improvement.  
29.    Serve as an expert in site of service authorization and insurance benefit implications to include the patient's responsibility of co-insurance and co-pay, and the potential for multiple bills.  Inform patients and providers of impact prior to service for evaluation of location change.  Facilitate changes in authorization as required where applicable.
Work Queue Management – 20%
30.    Prioritize and complete work residing in claim edit, patient, and order work queues based on criteria set by Service Access leadership to maximize patient flow.  Resolve registration (100 level) billing claim edits related to both the technical (HB) and professional (PB) work queues.
31.    Serve as an expert in the reconciliation of registration and authorization related billing edits and errors that prevent claims filing.  Provide routine feedback to Service Access Manager and/or Team Lead regarding trends in user errors or system errors.  Offer recommendations for improvement. 
32.    Assist in the collection of data, as needed, which facilitates improvement opportunities in the insurance verification, authorization, or patient billing processes

Patient Engagement / Work Culture / Miscellaneous –25%
33.    Actively participate / engage in process improvement initiatives to maximize workflow efficiency, patient,
                experience and safety to achieve or exceed patient experience expectations by remaining helpful,  
                professional and responsive to patient needs. Consistently use "Commitment to Service Excellence", 
                "Words that Work" and "RELATE" in daily interactions. 
34.    Ensure internal and external customer(s) needs are a primary focus in one's actions at all times; develop and sustain productive customer relationships. 
35.    Always present oneself in a way that is consistent with Duke's values and behaviors. Treat others fairly and with respect while protecting the dignity, integrity and rights of each person. 
36.    Using the approved service recovery guidelines while maintaining composure, determine the best course of action related to patient or area concerns and escalate as appropriate. 
37.    Inform clinical staff of late arrivals and identify appropriate action (for example arrive and reschedule if necessary.) 
38.    Provide directions, arrange for patient transport, and interpreters as necessary.
39.    Comply with all regulatory and compliance policies and procedures, understand and follow Joint Commission guidelines.
40.    Actively engage in the work culture initiatives of the area. Be respectful and considerate of others' point of view and embrace the diverse backgrounds of all within the organization. 
41.    Assists and supports fellow employees in their work to commit to overall organization success.
42.    Accept accountability and ownership for all actions and behaviors that impact personal and organizational performance. Demonstrate a climate of trust by acknowledging own mistakes and taking responsibility for one's action.
43.    Answer incoming calls in a timely and professional manner. Identify and address caller needs or transfer to the appropriate area that will meet the needs of the caller.
44.    Maintain printers, copiers and workstations.  Report technical and / or service issues to management in a timely manner.
45.    Attend and participate in staff meetings, huddles and in all required education sessions.
46.    Ensure a safe environment for patients and staff; report personal and patient safety concerns to area leadership, as well as incident reports within 24 hours of occurrence.  
47.    Maintain Mass Casualty training and protocol in the event Hospital Incident Command System (HICS) is initiated.
48.    Works with DHTS/MaestroCare Grand Central/Prelude to assist in patient movement and technical issues within each hospital. Performs testing and review of new DHTS changes to Maestro Care. Assist with Learning Center to provide training and information to staff on changes in Maestro Care. 
49.    Perform other duties as assigned by area leadership
General Description of Job Class: Performs a variety of specialized tasks involved in verifying insurance eligibility and benefits, obtaining pre-certification and authorization for healthcare services and procedures.  Provides comprehensive financial counseling to patients regarding their healthcare services.  Collects co-payments; deductibles, prepayments and payments on outstanding balances.
Required Qualifications at this Level:    
Education:    High School Diploma (minimum), Associate degree in clerical accounting preferred.

Degrees, Licensure, and/or Certification:    None required

Experience:    Minimum of two years experience working in hospital patient access, a physician office or billing and collections; or one year of experience working with the public and an associates' degree in a healthcare related field or one year working with the public and a Bachelors Degree in a health care related or non-related field.  

Knowledge, Skills and Abilities:
•    Strong verbal and written communication skills mandatory. 
•    Basic PC skills / data entry experience 
•    Medical terminology knowledge 
•    Ability to organize and prioritize.
•    Ability to interact tactfully and courteously with the public.
•    Ability to apply specific departmental policies, rules and regulations relating to verifying patient information, collecting payments and maintaining records and forms.
•    Ability to establish and maintain effective relationships with other personnel.
•    General accounting principles.
•    Ability to understand and interpret insurance carrier guidelines and plans. 
Distinguishing Characteristics of this Level: On occasion overtime or weekend work may be required.  Position may be subject to numerous interruptions. Standing for long periods of time, pushing wheelchairs, walking, lifting and escorting patient are required for this job.

Duke is an Affirmative Action/Equal Opportunity Employer committed to providing employment opportunity without regard to an individual's age, color, disability, gender, gender expression, gender identity, genetic information, national origin, race, religion, sex, sexual orientation, or veteran status.
Duke aspires to create a community built on collaboration, innovation, creativity, and belonging. Our collective success depends on the robust exchange of ideas—an exchange that is best when the rich diversity of our perspectives, backgrounds, and experiences flourishes. To achieve this exchange, it is essential that all members of the community feel secure and welcome, that the contributions of all individuals are respected, and that all voices are heard. All members of our community have a responsibility to uphold these values.
Essential Physical Job Functions: Certain jobs at Duke University and Duke University Health System may include essentialjob functions that require specific physical and/or mental abilities. Additional information and provision for requests for reasonable accommodation will be provided by each hiring department.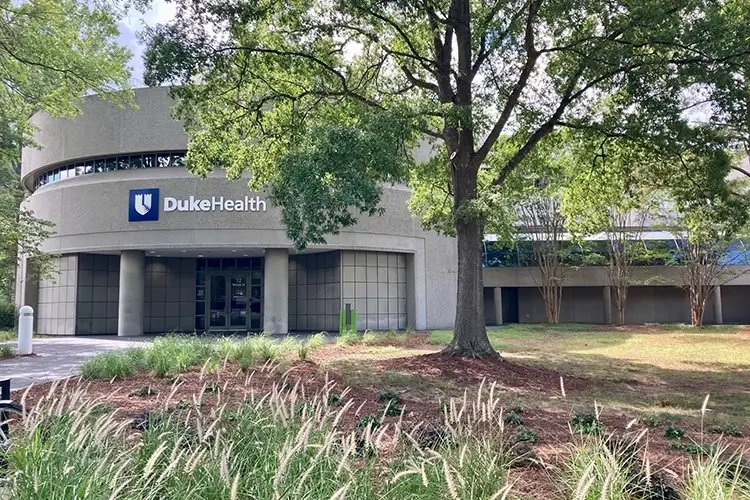 As you explore and apply to career opportunities with Duke Health, we want to alert you of possible fraudulent scams and phishing schemes targeted at job seekers. Duke Health will never ask for any financial contribution or to provide sensitive personal information outside of our application and background check process.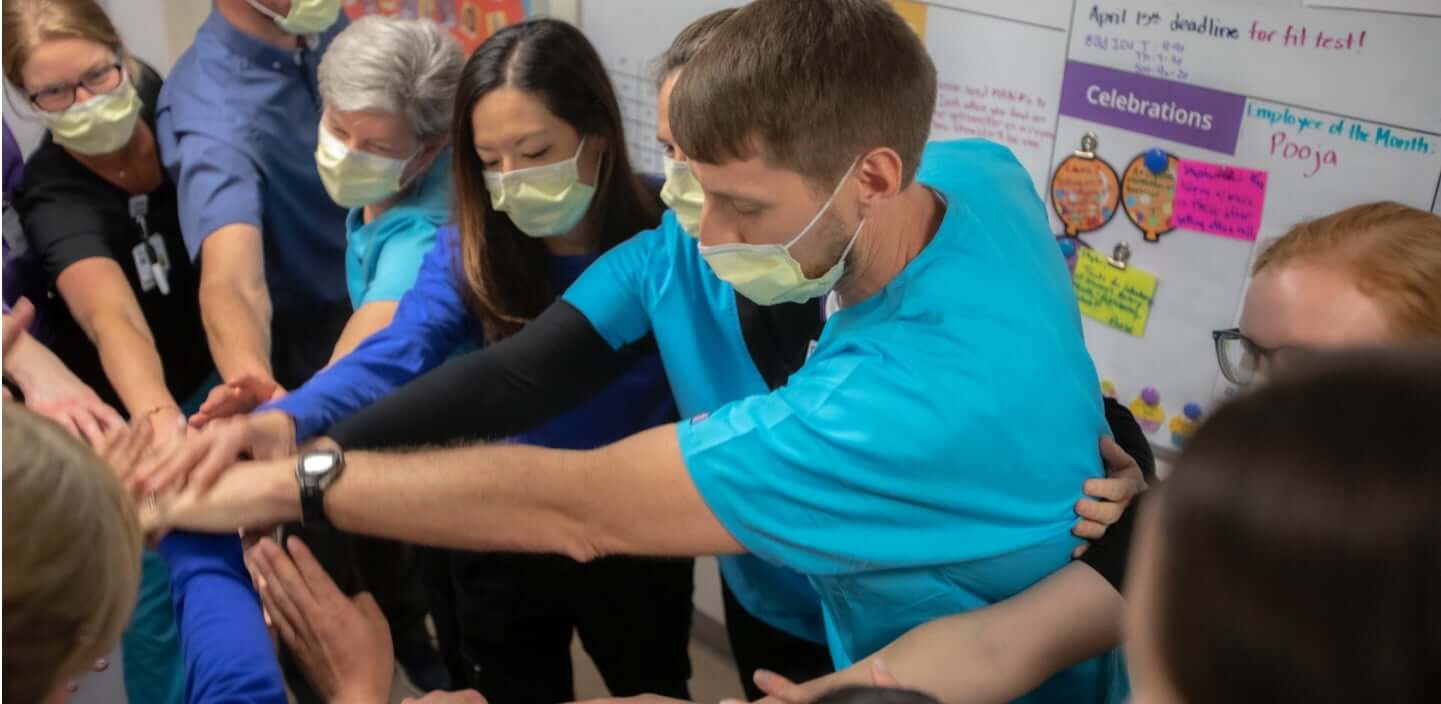 Serving With Purpose
You've always been called to care – and we share your dedication to making a meaningful difference in the community. With the entire team united through this purpose, there are no limits to what we can achieve together. You'll have all the resources you need here to leave a legacy of exceptional service because at Duke Health we support you in your calling to care.
Awards and Recognition
Duke Health is consistently recognized as a top employer for our dedication to the team members and the patients we serve.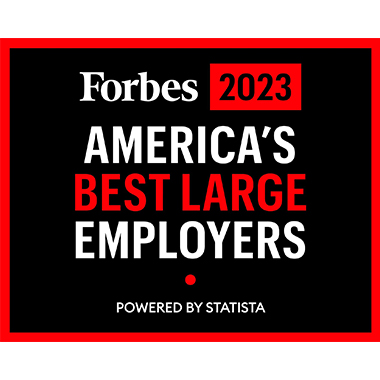 On Forbes list of Best Large Employers, we are the #1 healthcare recipient in North Carolina for 2023.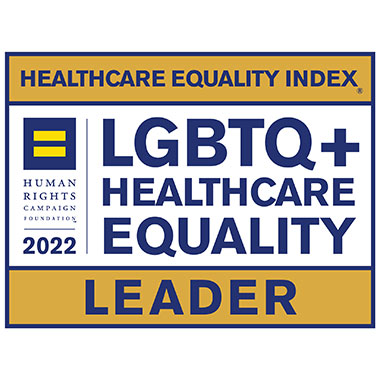 Our hospitals are consistently recognized as LGBTQ Healthcare Equality Leaders by Healthcare Equality Index.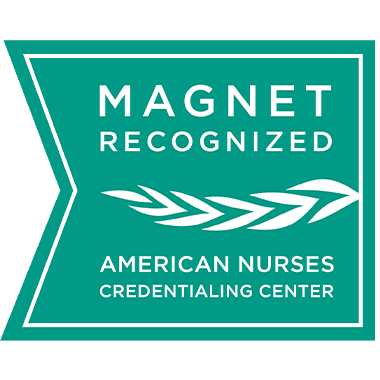 We are among about 9 percent of U.S. hospitals that hold the American Nurses Credentialing Center's Magnet Recognition honor.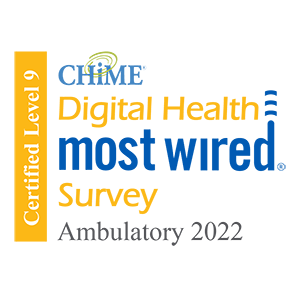 CHIME Digital Health Most Wired recipient since 2018, honoring our ability to elevate the health and care of communities around the world.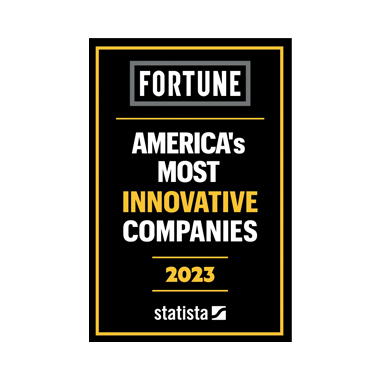 We are proud to be named as the #1 healthcare system in North Carolina on Fortune's America's Most Innovative Companies 2023 list.
Jobs For You
As you search for opportunities that fit your skills, any jobs you view will appear here.
You haven't saved any jobs yet, but when you find an opportunity that seems right for you, bookmark it so you can return to it easily.