To support the continued growth of a dedicated multidisciplinary team, we offer a generous relocation program. The goal of this program is to financially support new Duke University Health System team members who are moving more than 50 miles to accept an employment offer with us. By providing resources and reimbursement, team members are supported in their move for their career.

With this new relocation program, eligible new team members are provided with assistance using a tier-based structure dependent on their job role. Team members are awarded either a cash allowance (Tier 1) or both a cash allowance and managed budget (Tiers 2, 3, and 4). Team members using the program also get access to a dedicated relocation website that lets them research the area, attractions, services, and neighborhoods.

Those receiving a managed budget allotment – which can be used for approved relocation benefits and services such as short-term housing, auto-shipment, and lease cancellations or deposits – are also connected with a relocation consultant to help them navigate their move.
Why Emily Made the Decision to Relocate
Emily and her family had lived in the Kansas City, Kansas area for decades. But, 11 years ago, her sister moved to Durham. While in Durham for visits, Emily was impressed by how inviting the area was and how many events were always happening. She would also always notice Duke Health and how prominent the health system was within the local community.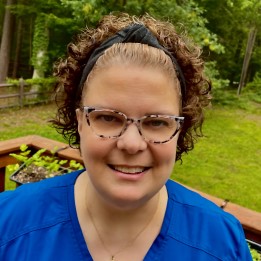 When visiting, I noticed Duke Health appeared on many buildings and recognized the influence and reputation the health system had within the community.
Emily Vano
Clinical Nurse II, Southpoint Radiology CT/IRWith Duke since 2023
Immediately, Emily knew that she wanted to start a career with us. She had already begun applying here when she discovered the relocation program we offer. This was a relief because the cost of the move would've been a financial burden.

For Emily, the relocation benefit covered the total cost of the moving truck – including loading and unloading – as well as reimbursement for gas and hotel costs for her 16-hour drive. In the end, the benefit covered the move with a little left to spare.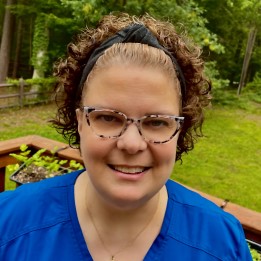 I'm a big believer in manifesting what you want and need. It may sound cheesy, but Duke Health and my position here have checked every box on my list of desired elements. Friendly, inviting, relaxed, up-to-date, evidence-based medical care, supportive management, hardworking coworkers, proximity to home and child care, and a single parent-friendly schedule. I couldn't ask for more.
Emily Vano
Clinical Nurse II, Southpoint Radiology CT/IRWith Duke since 2023
How Denise Found Support on Her Journey
Although Denise had never been to North Carolina, she found herself applying to Duke Health based on a referral from a friend in the area. Denise was ready to move out of Ohio and start a new chapter in her life after going through some personal hardship the previous year. Like Emily, Denise had already heard of Duke Health's reputation for being a top-notch health system.

Denise knew that this would be a great opportunity to be part of delivering critical care. The relocation program gave her additional comfort and security during this time of transition – but it wasn't the only thing that helped. Her coworkers and supervisor have also been instrumental in helping her begin to settle into a new area and career at Duke Health.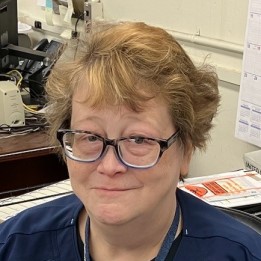 My supervisor has been very supportive and understanding of me. She did everything she could in her power, I can't even be thankful enough for her.
Denise Esterline
Clinical Lab Technician, Duke South PathologyWith Duke since 2023
Since the reimagined relocation program launched in February 2023, Duke Health has supported more than 200 team members in their Duke Health career moves.

Considering relocating to work at Duke Health? Explore open roles!
Recently Viewed Jobs
You don't have recently reviewed jobs yet.