Duke Internal Traveler Program
Gain the freedom and flexibility to travel within Duke University Health System's premiere network of three hospitals by joining the Duke Internal Traveler Program.

Nurses who are accepted into the program receive the stability of a local position in Durham or Raleigh with the opportunity to grow and innovate at Duke Health, named a best employer by Forbes and the #1 healthcare receipt in North Carolina for 2022.
Support
Receive a Duke Health orientation and new unit orientation at the beginning of each 12-week assignment.
Potential to renew your contract or explore a permanent role at Duke Health.
Growth Opportunities
12 week assignments; working three 12-hour shifts per week
Opportunity to experience a variety of specialty areas: Emergency Services (Level 1 Trauma Center in Durham), Perioperative Services, Medical-Surgical, Mother-Baby, Critical Care, Oncology, and Heart.
Compensation
Earn premium compensation
Eligible for evening, night, weekend, and holiday premiums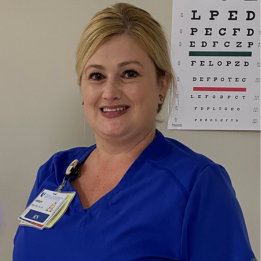 As an internal traveler nurse, I love the mental stimulation, ever-changing environment, and building on my prior knowledge. I am constantly moving, critically thinking, and learning something new every single shift.
Amber R. Clayton, BSN, RN, PCCN
Duke Internal Traveler, Emergency DepartmentWith Duke since 2002
Recently Viewed Jobs
You don't have recently reviewed jobs yet.