Infection Prevention Specialist-DUH
DUKE HOSPITAL
Full Time
Durham, North Carolina
Requisition Number: 237013
Duke Health strongly recommends getting up-to-date vaccinations against COVID-19, especially for those with conditions that place them at higher risk. However, COVID-19 vaccination is no longer a requirement for team members at Duke Health.
Duke University Hospital
Duke University Hospital is consistently rated as one of the best in the United States and is known around the world for its outstanding care and groundbreaking research. Duke University Hospital has 1,048 licensed inpatient beds and offers comprehensive diagnostic and therapeutic facilities, including a regional emergency/trauma center; a major surgery suite containing 65 operating rooms; an endo-surgery center; a separate hospital outpatient surgical department with nine operating rooms and an extensive diagnostic and interventional radiology area. For 2021-2022, U.S. News and World Report ranked Duke University Hospital nationally in 11 adult specialties: cancer, cardiology & heart surgery, diabetes & endocrinology, ear, nose & throat, gastroenterology & GI surgery, gynecology, neurology & neurosurgery, ophthalmology, orthopedics, pulmonology & lung surgery, and urology. Duke University Hospital is also ranked first in North Carolina and first in the Raleigh-Durham area.
In addition to its hospitals, Duke Health has an extensive, geographically dispersed network of outpatient facilities that include primary care offices, urgent care centers, multi-specialty clinics and outpatient surgery centers.
Duke Nursing Highlights:
Duke University Health System is designated as a Magnet organization

Nurses from each hospital are consistently recognized each year as North Carolina's Great 100 Nurses.

Duke University Health System was awarded the American Board of Nursing Specialties Award for Nursing Certification Advocacy for being strong advocates of specialty nursing certification.

Duke University Health System has 6000 + registered nurses

Quality of Life: Living in the Triangle!

Relocation Assistance (based on eligibility)
The Infection Prevention Specialist is trained in hospital epidemiology principles and is responsible for the surveillance, analysis, interpretation and reporting of hospital acquired infections (HAI); educating employees about infection prevention; and the development of health system policies and procedures to insure rigorous infection control standards that meet Joint Commission, OSHA, Centers for Medicaid/Medicare Services, Centers for Disease Control and Prevention (CDC) and other nationally recognized recommendations and requirements.
Work Performed
Performs, coordinates and directs the process of surveillance to identify healthcare acquired infections and other adverse outcomes to ensure safe patient care.

Uses the electronic medical record and surveillance system, to review clinical and laboratory findings in assigned areas to identify infectious conditions that may require reporting or further action such as the implementation of precautions to prevent organism transmission.

Serves as content expert in all infection prevention matters in support of clinical staff, performance improvement teams and hospital committees.

Demonstrates knowledge and application of current regulatory and professional society guidelines.

Performs literature reviews to support performance improvement and practice changes.

Demonstrates the ability to assess a situation from an infection prevention perspective and recommends appropriate action within scope of responsibility to ensure safe and quality patient care.

Rounds in assigned inpatient units, outpatient areas, perioperative areas, and ancillary departments regularly and on an as needed basis for evaluating compliance with infection prevention practices, policies and regulatory agency requirements.

Recognizes need, develops and provides educational programs on infection prevention for all levels of personnel to improve their infection prevention knowledge base and practice. Conducts new employee education providing basic information prevention principles and practices.

Assists in assembling agenda, graphs and materials presented and distributed to the Infection Control Committee, performance improvement teams and others as requested.

Participates in epidemiological projects/studies to further infection prevention knowledge.

Collaborates on infection prevention academic and professional posters/presentations at local, regional and national conferences and seeks publication in academic/professional journals.

Actively seeks professional growth, demonstrates professionalism, and exhibits a good working rapport in all interpersonal interactions with departmental staff, healthcare personnel, contract workers, patients and visitors and community agencies.

Acquires and maintains current knowledge of infection prevention professional society guidelines, best practices and regulatory requirements as demonstrated by attending infection prevention conferences and workshops, reviewing current infection prevention literature, guidelines and national standard and networking with Health System and external Infection Prevention Specialists.

Performs other duties as assigned.
Knowledge, Skills and Abilities
Capable of building strong relationships with providers and staff and delivering solutions.

A good decision-maker, with proven success at making timely decisions that keep the organization moving forward.

Able to work effectively in a complex, and quickly changing environment Action-oriented and eager to embrace new opportunities and challenges with a sense of urgency, high energy, and enthusiasm.

Adept at planning and prioritizing work to meet commitments aligned with organizational goals.

Effective at building formal and informal networks inside and outside the organization to further departmental and institutional goals.

Build partnerships and working collaboratively with others to meet shared objectives and goals.

Effective communicator, capable of determining how best to reach different audiences and executing communications based on that understanding.

Gain the support and commitment of others by engaging them around your perspective and priorities.

Resilient in recovering from setbacks and skilled at finding detours around obstacles.

Adept at learning quickly, applying insights from past efforts to new situations.

Flexible in your approach and demeanor in order to align with circumstances.

Must participate in on call schedule.

Working knowledge of patient care practices, microbiology, asepsis , disinfection and sterilization practices, adult education principles, infectious disease , disease transmission, surveillance techniques, performance measurement and improvement principles, licensing standards and regulations.

Computer skills:  (Excel/PowerPoint/Word), applied knowledge of applied biostatistics, written and graphical presentation skill
Level Characteristics
N/A
Minimum Qualifications
Education
Bachelor degree in Nursing, Microbiology, Medical Technology, Epidemiology, or Master of Public Health (MPH) required.
Experience
Minimum 3 years of relevant experience in acute care hospital or similar required. One year of Infection Prevention experience, preferred.
Degrees, Licensures, Certifications
RNs - current or compact RN licensure in the state of North Carolina required.
MTs - current generalist/specialty certification by a nationally recognized board/agency required.
Must obtain CIC within 2 years of hire if not currently certified.
INFECTION PREVENTION SPECIALIST
Job Level: F3
Duke is an Affirmative Action/Equal Opportunity Employer committed to providing employment opportunity without regard to an individual's age, color, disability,gender, gender expression, gender identity, genetic information, national origin, race, religion, sex, sexual orientation, or veteran status.
Duke aspires to create a community built on collaboration, innovation, creativity, and belonging. Our collective success depends on the robust exchange of ideas—an exchange that is best when the rich diversity of our perspectives, backgrounds, and experiences flourishes. To achieve this exchange, it is essential that all members of the community feel secure and welcome, that the contributions of all individuals are respected, and that all voices are heard. All members of our community have a responsibility to uphold these values.
Essential Physical Job Functions: Certain jobs at Duke University and Duke University Health System may include essential job functions that require specific physical and/or mental abilities. Additional information and provision for requests for reasonable accommodation will be provided by each hiring department.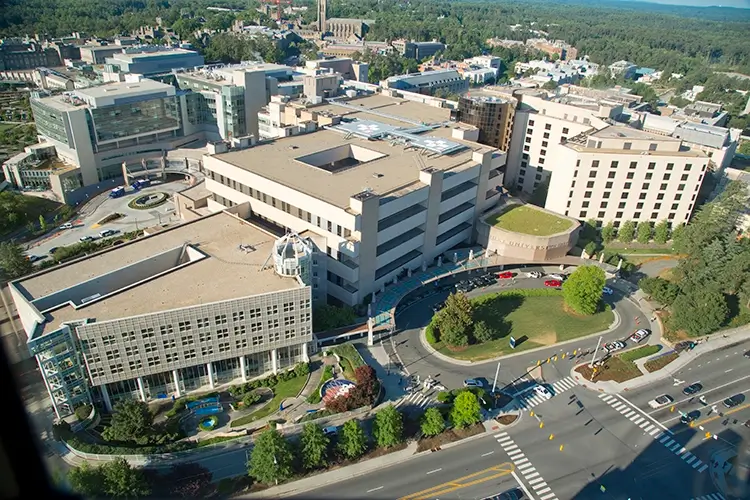 As you explore and apply to career opportunities with Duke Health, we want to alert you of possible fraudulent scams and phishing schemes targeted at job seekers. Duke Health will never ask for any financial contribution or to provide sensitive personal information outside of our application and background check process.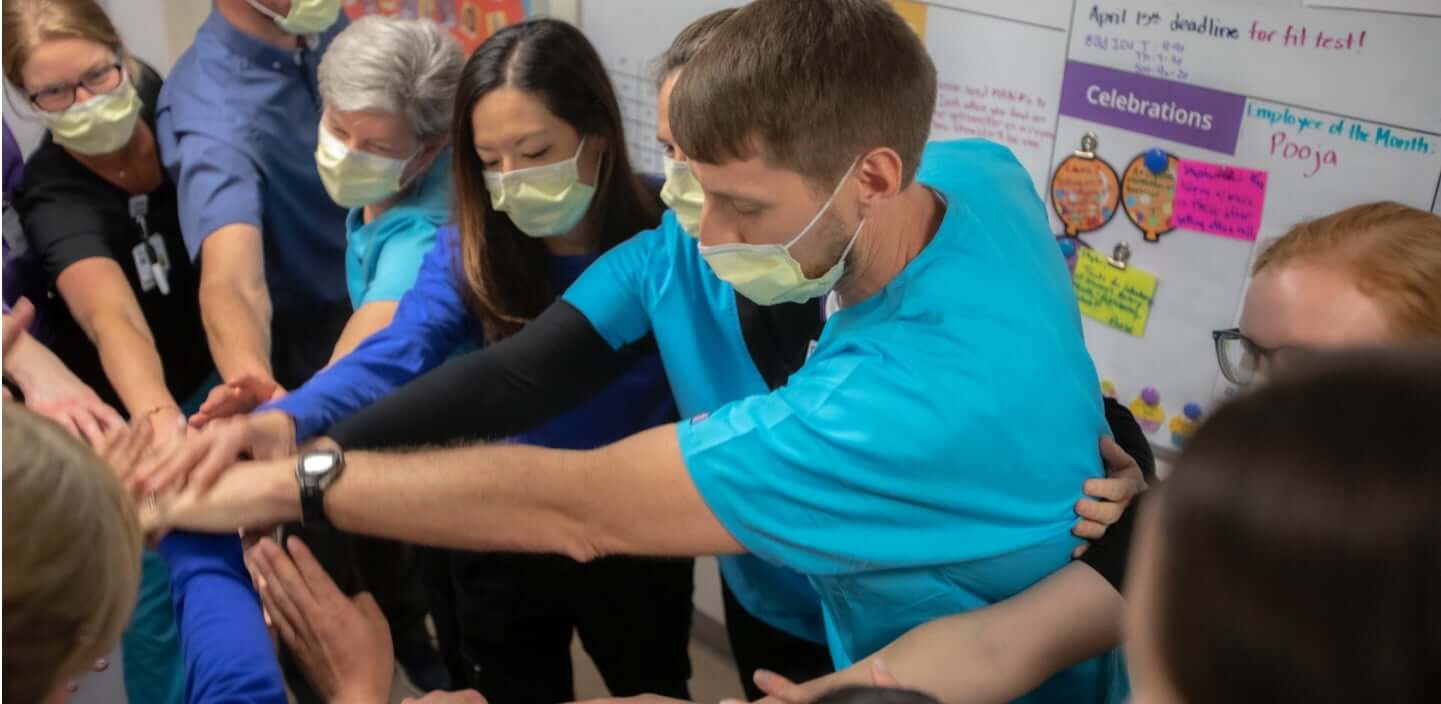 Serving With Purpose
You've always been called to care – and we share your dedication to making a meaningful difference in the community. With the entire team united through this purpose, there are no limits to what we can achieve together. You'll have all the resources you need here to leave a legacy of exceptional service because at Duke Health we support you in your calling to care.
Awards and Recognition
Duke Health is consistently recognized as a top employer for our dedication to the team members and the patients we serve.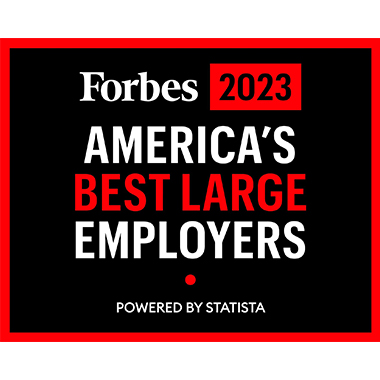 On Forbes list of Best Large Employers, we are the #1 healthcare recipient in North Carolina for 2023.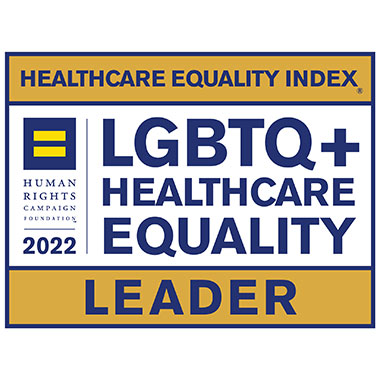 Our hospitals are consistently recognized as LGBTQ Healthcare Equality Leaders by Healthcare Equality Index.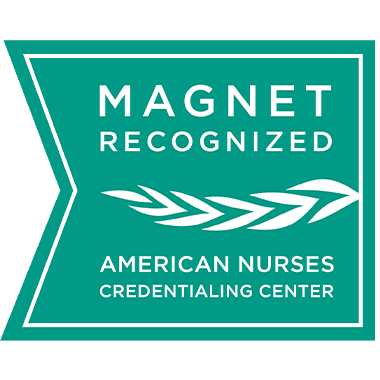 We are among about 9 percent of U.S. hospitals that hold the American Nurses Credentialing Center's Magnet Recognition honor.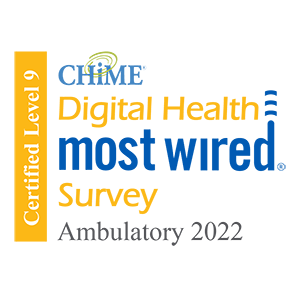 CHIME Digital Health Most Wired recipient since 2018, honoring our ability to elevate the health and care of communities around the world.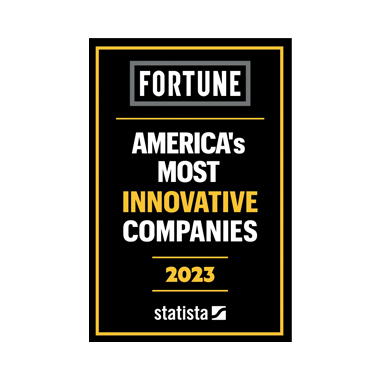 We are proud to be named as the #1 healthcare system in North Carolina on Fortune's America's Most Innovative Companies 2023 list.
Jobs For You
As you search for opportunities that fit your skills, any jobs you view will appear here.
You haven't saved any jobs yet, but when you find an opportunity that seems right for you, bookmark it so you can return to it easily.